New Global Platform Connects Small-scale Fishers to Improve Sustainability, Livelihoods
Interactive, multilingual platform brings together fishers, fishworkers, communities and allies
Press Release Date: February 1, 2021
Location: Washington, DC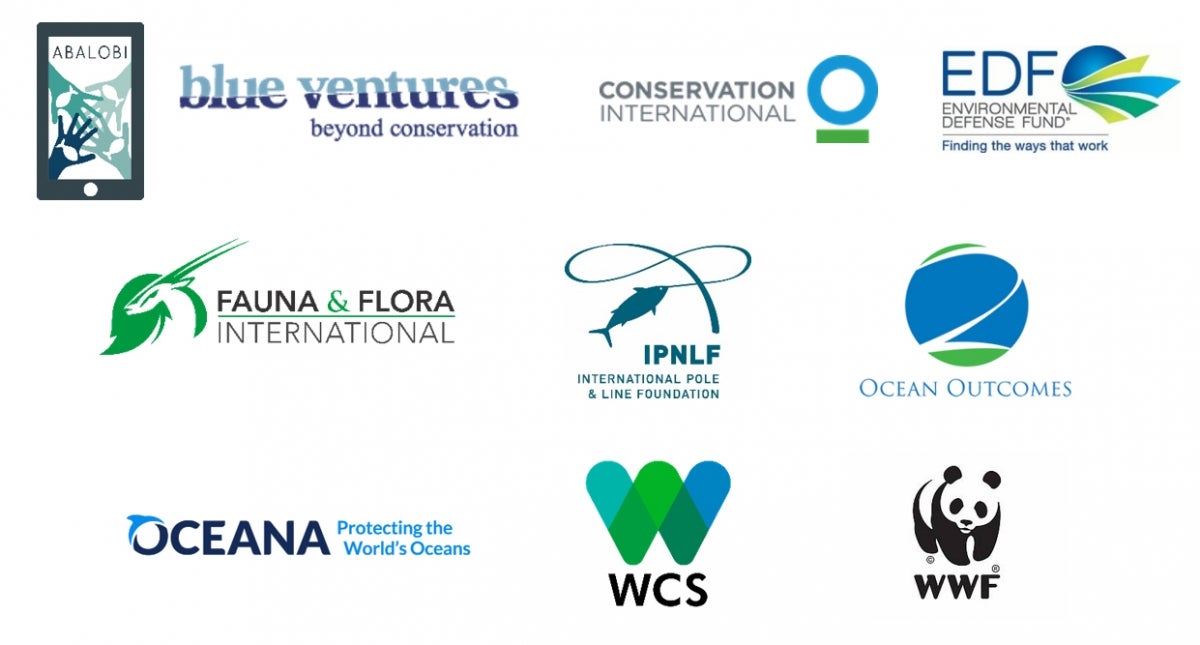 A global coalition of partners working in and with small-scale fisheries has launched the Small-Scale Fisheries Resource and Collaboration Hub, or SSF Hub, a multilingual, interactive online platform to strengthen small-scale fisheries governance and community development. The launch of the SSF Hub coincides with the annual meeting of the U.N. Food and Agriculture Organization's Committee on Fisheries taking place this week, and responds to the FAO's Voluntary Guidelines for Securing Sustainable Small-Scale Fisheries in the Context of Food Security and Poverty Eradication (or SSF Guidelines) to support the livelihoods of small-scale fishers and fishing communities.
"Fishing is the backbone of coastal and inland fisheries communities around the globe, providing food and nutrition, supporting fishing-related jobs, helping alleviate poverty, sustaining a cultural connection to the sea and freshwater systems, and with a huge influence on biodiversity," said Dr. Simon Cripps, executive director of Marine Conservation for the Wildlife Conservation Society. "The SSF Hub will connect fishers and other stakeholders around the world to learn from each other, share information and will ultimately promote improved well-being, sustainable use of the sea and improved freshwater and marine nature conservation," he added.
Small-scale fisheries make many essential contributions to healthy ocean and freshwater ecosystems, food and nutrition security, livelihoods and poverty alleviation worldwide. The SSF Hub fills a critical need to help fishers and fishing communities share their stories and experiences with their peers around the world and to access the latest innovations and research about small-scale fisheries.
SSF Hub community members can participate across 20 languages, and they can access online discussion forums, regional and topic-based groups, infographics, practical tools to support local decision-making, videos and case studies. This enables this global small-scale fisheries community to connect and collaborate like never before. The SSF Hub is user friendly — accessible via mobile device or computer — and includes instant translation so the community can interact without language barriers.
"Having access to information and experiences from around the world contributes to the empowerment of small-scale fisheries actors, allowing them to better engage in or lead decision-making processes about their livelihoods," said Vera Agostini, deputy director of the Fisheries Division at FAO. "It also allows development partners to learn about each other's tools and experiences and open up opportunities for the kind of partnerships and synergies we will need to implement the SSF Guidelines."
"Fishing and aquatic foods are critical to meeting our global need for nutrition and livelihoods," said Jenny Oates, Knowledge Development Manager at Blue Ventures. "Nine out of 10 full-time and part-time jobs in the fishing industry are in small-scale fisheries, and about half of the workforce are women. Nearly all the fish caught by small-scale fishers is consumed locally. Small-scale fishers deserve support, and the SSF Hub is one way we can support one another."
"I appreciate the Hub because it's focused on SSF. First time I've seen it [a site like this] focused more on the fisher folks," said Mario Gasalatan, NGO consultant and fisher representative from Cebu City, Philippines.
The SSF Hub was designed for and with fishers, fish workers and their communities and allies through a participatory process, with the goal of empowering them to share knowledge and learn from one another. Over 100 people from 19 different countries — representing fisher organizations, conservation groups and expert advisers — have provided input throughout the Hub's development. This valuable collaboration has led to the creation of SSF features such as forums where users can communicate on topics of interest, share stories and ask questions. Hub visitors can also access a library of resources containing case studies, management tools, free online courses and other materials from FAO, NGOs and others. The SSF Hub will be continuously updated with the latest in SSF-friendly technology, research and successes.
"Through the Hub, the SSF community is taking one more important step toward building capacity worldwide to manage fisheries sustainably so that communities can thrive despite the many challenges they face — from climate change to COVID to food and nutrition security," said Eric Schwaab, senior vice president for EDF Oceans and Ecosystems programs. "The SSF Hub is designed to give fishers the tools they need to succeed against these and other challenges."
The SSF Hub can support delivery of the U.N. Sustainable Development Goals, which include ending poverty, reducing inequality, protecting the planet and ensuring health and well-being. Small-scale fisheries are critical to achieving many of these goals, including helping to alleviate poverty, establish food security, support good health and nutrition and provide economic security to millions of people. Recognizing the role of small-scale fisheries in supporting thriving communities and in achieving the SDGs is an important pathway toward a more sustainable future for all.
This press release is also available in the following languages:
and, via SSF Hub, in:
Français | Português | Bahasa Indonesia | Kiswahili
More quotes available here.
Additional contact information:
Oceana:
Partner NGOs:
Lauren Gleason, WWF, +1 (202) 495-4319
Nathan Williams, Fauna & Flora International, +44 (0) 7725 594205
Perry Broderick, Ocean Outcomes, +1 (503) 758-6893
Dr. Simon Cripps, Wildlife Conservation Society, +44 (0)7555 780 025
Tad Segal, Environmental Defense Fund, +1 (202) 572-3549