What We Do
Oceana in the UK is fighting for our seas to get the protection they deserve.
Our Vision
UK seas protected and restored to healthy abundance, with ocean life thriving alongside communities. 
Our seas are at breaking point. In the UK, only a third of key fish populations are in a healthy state, 92% of our seagrass has been lost, and pollution and industrial exploitation is threatening the integrity of our marine protected areas. The time for equivocation is over: we must act now.
Oceana in the UK makes the urgent need for action clear with creative, hard-hitting campaigns that influence key decision makers. We inform and empower the public on issues that threaten ocean health, through media campaigns, advocacy and community action.
We are solutions-oriented, using robust science, legal challenges, collaboration and razor-sharp advocacy alongside innovative storytelling to cut through the noise.
From our office by the sea in Cornwall, where we are closely connected to the communities and ocean wildlife we care about, to our base in the heart of London within easy reach of parliament, we are strongly positioned to influence policy changes to protect the ocean.
Through all this, we achieve tangible policy wins to protect and restore ocean health.
Why it matters
The ocean is home to a staggering array of life and it depths are Earth's last true unexplored frontier. It stabilises our climate and keeps our planet habitable. It gives us air to breathe, food to eat and boosts our mental health. We must protect these astounding underwater worlds, for future generations, and the planet itself. 
1
BAN BOTTOM TRAWLING
Bottom trawlers drag heavy metal gear across the seabed, destroying habitats like seagrass meadows and kelp forests that are vital to ocean health. Yet this destructive practice is allowed in 90% of UK offshore marine 'protected' areas.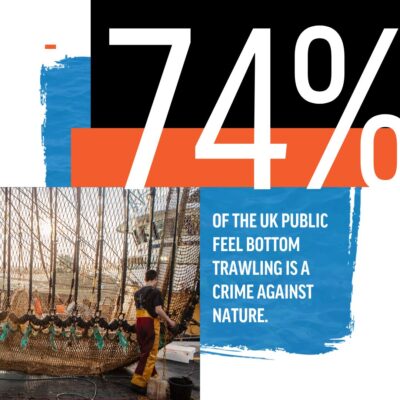 We are fighting for a ban on bottom trawling in all UK marine protected areas and within three nautical miles of the coast.
2
END NEW OFFSHORE OIL AND GAS
We must end fossil fuel extraction to avert the worst of the climate crisis and halt the deeply destructive impact these developments have on UK sea life.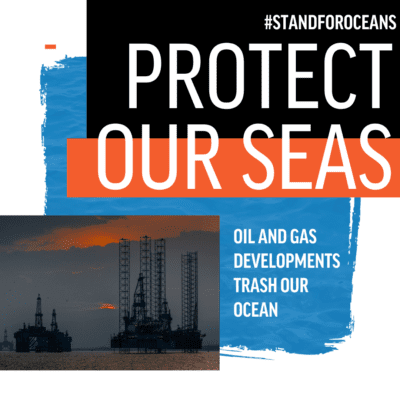 We are calling for an end to new offshore oil and gas drilling and a just transition to renewable energy.
3
END OVERFISHING
Overfished stocks have one thing in common: they are on course for collapse – and the ecosystems and livelihoods they support will go with them.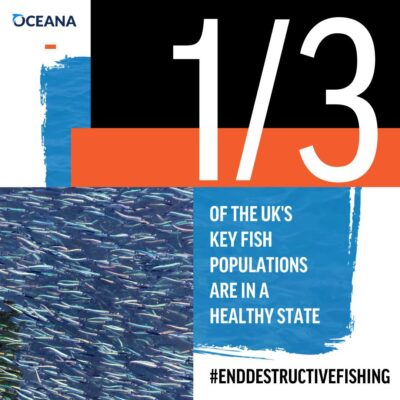 We are calling for an end to overfishing through committing to catch quotas in line with scientific advice.
4
PROTECT 30% OF OUR SEAS
Properly protecting 30% of our seas for nature is a small investment that will pay us back many times over.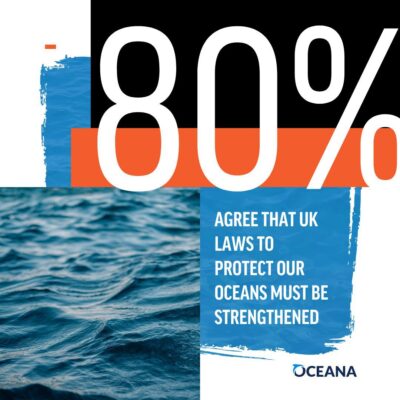 Nature is in crisis, and we are calling on the UK government to fulfil its promise to protect 30% of land and sea by 2030.